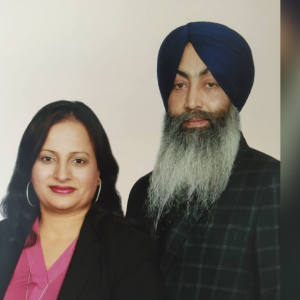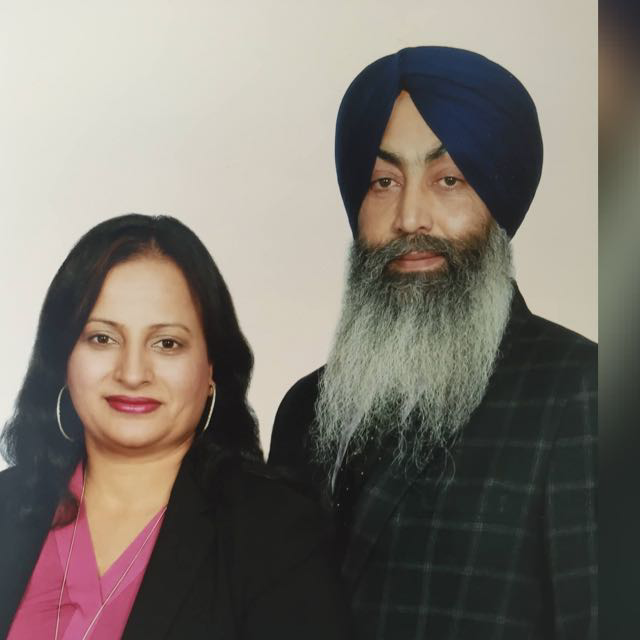 Yadwinder Singh Sahota belongs to Patti Patuhi, VPO Bara Pind, Tehsil Phillaur, Distt. Jalandhar. He is son of Late S. Surinder Singh Sahota and grandson of Late S. Bhagat Singh Sahota (Freedom fighter). Yadwinder Singh Sahota now resides in Canada. Ajaypaul Singh Sahota is son of Yadwinder Singh Sahota & Raji Sahota.
Student Athlete Spotlight:
Ajaypaul Sahota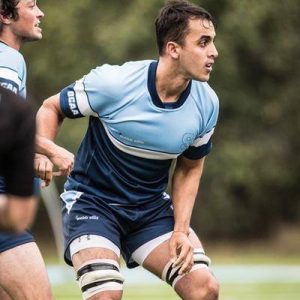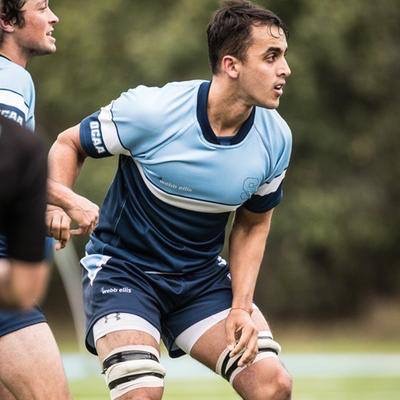 A GAME OF rugby is decided on the pitch, but in many ways it's won outside the lines. Over the course of an 80-minute match, the game will test all of the physical elements one has to offer: speed, strength, quickness, and explosiveness. Any player hoping to be competitive knows they must have the skill and the technique, but they must also be physically prepared and dedicated in the weight room.
Perhaps this is why Ajaypaul Sahota (Electromechanical Engineering Technology) was able to play a big role during his rookie campaign, helping the team claim the first OCAA Championship in Sheridan history. Although it had been some time since he had played rugby, Sahota earned a starting spot as a flanker. A position that demands supreme fitness and a high work-rate, flankers are critical in breakdowns, set pieces, and are relied upon to make the first tackle – all requirements that suit Sahota's team-first mentality.
"The biggest thing I learned playing rugby at Sheridan is to do my job to the best of my ability," he says. "If I'm able to do my job on the field, other players are able to do theirs."
At Sheridan, his extra curricular careers have come full circle. After playing rugby throughout high school, Sahota had been recruited by the University of Guelph and Western University, but in order to stay close to family he attended York University, which did not have a men's rugby team. It was there that he took up powerlifting, which ignited a new passion and opened several competitive opportunities, including a third place finish in the 2015 Canadian Powerlifting Union national championship.
In recent years, powerlifting has evolved as an extramural sport within Ontario Collegiate Recreation – OCR is a notch below varsity sport within the OCAA structure – and Sheridan has been at the forefront of that development.
Sahota was a founding member of the Sheridan powerlifting club; has taken lead a role in organizing and hosting two college competitions at the Davis Campus; and has been a standout competitor, helping Sheridan win Strongest School in three straight meets hosted by Seneca College. In each of those competitions, he claimed best male lifter in addition to several individual discipline top honours.
He is set to complete his Electromechanical Engineering Technology diploma this summer, but will be back to help his team defend their title this fall, enrolling in the Project Management program. He sees the post-grad certificate as an extension of his current learning and when combined with his positive mindset alongside the academic and athletic experiences he's gained at Sheridan, he will be well on his way to achieving his goal of becoming a professional engineer.
"Working hard," he says, "is the most important factor when trying to achieve success."